2.22 Carat Pear Cut Lab-Created Diamond Fancy Olden 1920's Vintage Art Deco Ring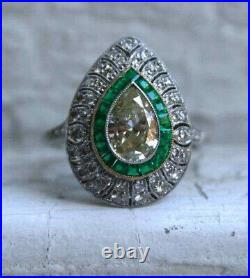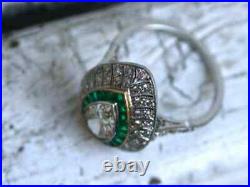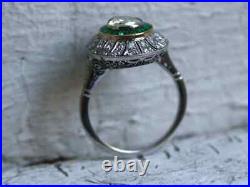 This exquisite item is meticulously crafted to order, ensuring unparalleled quality and attention to detail. We kindly request that you provide your size preference within 24 hours to expedite the manufacturing process.
Our dedicated team is committed to creating a piece that perfectly fits your unique style. With our exceptional craftsmanship and personalized service, we guarantee a truly remarkable experience.
Shop with confidence at GoldEmpireJewel and adorn yourself with timeless elegance. We take pride in offering amazing quality products at reasonable prices. Whether you're looking for [specific products], we guarantee that you'll find the perfect item that meets your needs. Shop with confidence and enjoy a seamless shopping experience.
We're here to serve you and ensure your complete satisfaction. Here are some customization options we provide.
Whether it's earrings, rings, bands, necklaces, or other items, we can adjust the size to fit you perfectly. If you have a specific design in mind for your earrings, rings, bands, necklaces, or other items, we can bring your vision to life. We offer options to change the metal material to suit your preference, including 925 sterling silver, 935 Argentium Silver, 10k gold, 14k gold, and 18k gold.
Customize the metal color to match your style, whether it's white, rose, or yellow. Add a pop of color with stones in various shades like red, green, yellow, blue, or black. Personalize your jewelry with engraving. The number of characters will depend on the available space on the jewelry.
We want to ensure a secure and hassle-free shopping experience for our valued customers. Thank you for choosing us. Here are the key details.
Please note that this excludes weekends and public holidays. We appreciate your understanding and patience in this regard. Please double-check the accuracy of your address before placing your order to avoid any delays or issues. We will provide you with detailed instructions on how to proceed. However, please follow the return instructions provided by our customer service team to ensure a smooth return process. Your satisfaction is important to us, and we are here to ensure a positive resolution to any issues you may encounter. We greatly appreciate your feedback and are committed to your satisfaction. Here are a few important points regarding feedback. We are dedicated to resolving any issues promptly and ensuring your satisfaction. Therefore, it is essential to communicate with us directly so that we can address any concerns and provide a resolution. Your satisfaction is our priority. Appreciation for Feedback: Your feedback is highly valuable to us. It helps us understand your experience and make necessary improvements. We appreciate the opportunity to address any concerns and provide a positive shopping experience. Thank you for taking the time to provide feedback. We are here to assist you and ensure your complete satisfaction.
Thank you for choosing GOLDEMPIREJEWEL! We are delighted to have you as a valued customer. If you have any inquiries or need assistance regarding our products, please don't hesitate to reach out to us. We sincerely appreciate your continued support and trust in our store. Your satisfaction is our top priority, and we are committed to providing you with excellent service and high-quality products.
We look forward to serving you again in the future. Discover the world of elegance and luxury at GOLDEMPIREJEWEL. Explore our exquisite collection of jewelry pieces crafted with precision and passion. To adorn yourself with timeless beauty.