Trilogy Retro Vintage Art Deco 2.8 Ct Round Cut Lab-Created Diamond Antique Ring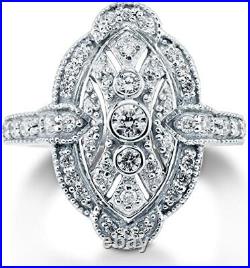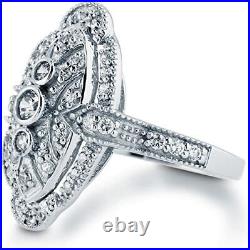 This ring is custom-made to order, tailored specifically to your preferences. Explore our exquisite collection of jewelry, including engagement rings, wedding rings, Edwardian rings, vintage-style rings, promise rings for her, art deco rings, personalized rings, and more. We also offer a wide range of pendants, necklaces, earrings, and bracelets for women. Whether it's an anniversary, birthday, wedding, or any special occasion, our jewelry is perfect for celebrating life's precious moments. With high-quality craftsmanship and a variety of styles, our pieces make memorable gifts for your loved ones. Shop with us and make every occasion truly special.
Please note that the white/yellow/rose/black gold plating on this item can be affected by various elements. It is advisable to remove this product when exposed to substances or chemicals such as perfume, hairspray, water, lotions, cleaning products, and more.
Taking these precautions will help maintain the longevity and quality of the plating. Note: Please be aware that the appearance of the item in the photos may not accurately reflect its true beauty due to the optical properties of the camera, variations in monitors, and differences in metals.
The photos may also make the item appear larger than its actual size. Any apparent flaws or imperfections seen at this magnification may not be visible to the naked eye or could be a result of photographic artefacts. We assure you that we will make every effort to describe and disclose any imperfections in the item's description.
Please note that since all our products are made to order, it takes approximately 10 days to process the order, excluding weekends and public holidays. Your satisfaction is our priority, and we strive to make the return process as easy and hassle-free as possible.
After this period, cancellation requests will not be processed under any circumstances. At our jewelry making process, we prioritize ethical sourcing of metals such as gold, silver, and alloy. Our materials are free from nickel or any substances that may cause skin reactions. Each piece of jewelry goes through meticulous stages including drawing, molding, casting, filing, stone setting, polishing, and cleaning.
This comprehensive process reflects our commitment to serve and delight you, ensuring that our jewelry is not only visually appealing but also safe and comfortable to wear. We take pride in creating high-quality pieces that you can cherish for years to come.
We take pride in offering customization options for our Jewelry to meet your specific requirements. Whether you desire a personalized engraving, a different metal type, or a unique design, we are here to bring your vision to life. Our dedicated team of craftsmen and designers will work closely with you to ensure that your customized jewelry exceeds your expectations and becomes a cherished piece that reflects your style and individuality. Your satisfaction is our top priority.
We are committed to resolving any issues or concerns you may have to ensure your complete satisfaction. Our dedicated customer service team is here to assist you and work with you to find a satisfactory solution. Your feedback is valuable to us, and we strive to provide exceptional service and address any concerns promptly and professionally. We value your feedback and aim to provide you with the best shopping experience possible.
Ratings and reviews cannot be altered once submitted. We are committed to working with you to find a prompt and satisfactory resolution to any disputes. Your satisfaction is our priority, and we strive to address your concerns and ensure a positive experience with us. Your go-to destination for stunning jewelry.
Discover our exquisite collection and elevate your style.